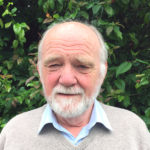 Councillor: Mr James Musgrove (Chairman)
4 West Hall Road, Mundford, Thetford, IP26 5DR. Tel: 01842 878735/07973 959217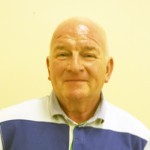 Councillor: Mr Tim Fox (Vice-Chairman)
Coney Rise, Crown Road, Mundford, Thetford, IP26 5HQ. Tel: 01842 878217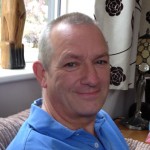 Councillor: Mr Clive Angus
50 Brecklands, Mundford, Thetford, IP26 5EG. Tel: 01842 878918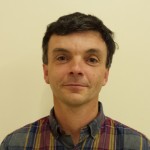 Councillor: Mr Stefan Eyres
20 Malsters Close, Mundford, Thetford, IP26 5HJ. Tel: 07980 367879
Stefan has been on Mundford Parish Council since September 2007. Having moved to the village in 1987 from Feltwell, he married Alison in Mundford Church in 1990. They have three children, Rhiannon, Fraser and Fergus. He has had his own gardening and fencing business since 2000.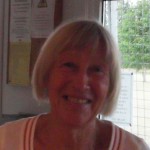 Councillor: Mrs Dorothy Frost
45 Brecklands, Mundford, Thetford, IP26 5EG. Tel: 01842 878296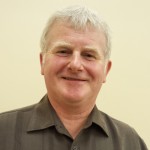 Councillor: Mr David Goodrham
69 The Lammas Mundford Thetford, IP26 5DS. Tel: 01842 878157
Councillor: Mr John Marston
16 Impson Way, Mundford, Thetford, IP26 5JU. Tel: 01842 878339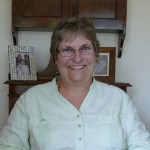 Councillor: Mrs Ann Shepherd
12 Malsters Close, Mundford, Thetford, IP26 5HJ. Tel: 01842 878872
Ann was born in Maidstone Kent in 1947 where she lived until 1974 when she moved to Brandon. In 1976 she moved to Mundford. She has two children, both Mundfordians. She worked at playgroup for eighteen years from 1981 to 1999. Then she helped out on the Community Car Scheme. In 2005 she took over as the Community Car Scheme Organizer, and in 2007 she became a Parish Councilor. In 2010 she became the Mundford representative and therefore Trustee of the Almshouses in Ickburgh. In her spare time ha-ha she staples and delivers one roads' worth of The Connect. She would like to be involved in the workings of the Village Hall but feel that perhaps she has enough on her plate at the moment. However she does take a keen interest in what's going on and tries to help at the events they put on even if it is only getting a ticket and buying raffle tickets.
Councillor: Mrs Kim Weight (née Willey)
West Hall, West Hall Drive, Mundford, Thetford, IP26 5EB. Tel: 07747 837524
Kim was born in Lincoln but grew up in Mundford, her family having moved to the village in 1966, and she attended Mundford Primary School and later Thetford Grammar School. Kim holds a degree in Computer Science and moved to Hertfordshire in 1983 to pursue a career in IT, qualifying as a Chartered Engineer. She was married in Mundford church and has one son. Kim has always maintained close links with Mundford as her parents lived out their lives here. Her mother, Jayne Willey, served on the parish council and was instrumental in helping to plan the building of the new village hall. Kim and her family moved back to Mundford in 2007 and she retired in 2015.