You may have noticed the green/yellow cabinet that is now located on the wall outside the newsagents. This is our new defibrillator which is available for all to use in an emergency.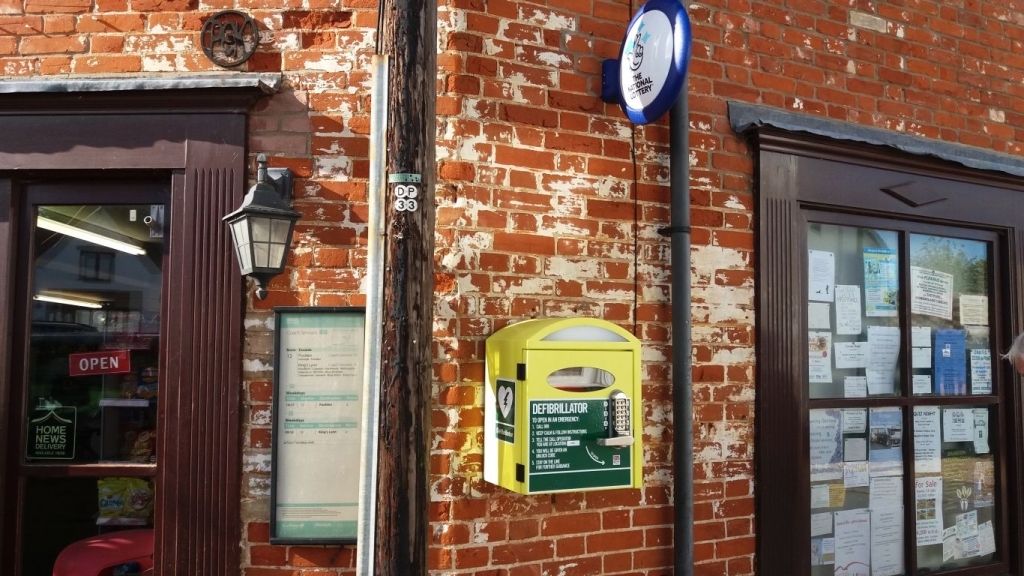 We would like to thank the following who have made it possible for Mundford Village to own this piece of life saving equipment:
Lorrayne and Mark at the newsagents who raised in excess of £500 from the sale of second hand books
Mr B Dains and family who donated £50.00
A resident who wishes to remain anonymous donated £500.00
We also applied for and received a grant from Breckland Council who donated £502.50
This meant that the Parish Council just needed to pay for the remainder of the total which was £165.60 plus cost for the installation.
SO THANK YOU AGAIN FROM THE PARISH COUNCIL AND RESIDENTS OF MUNDFORD